UST's / HOT's
From entire industrial facilities to single family residential structures
Underground Storage Tanks (UST's)
UST Removal is 3 Kings starting point. The professionals at 3 Kings are licensed and have over 30 years of combined experience in UST removal. 3 Kings has removed or decommissioned hundreds of tanks in the State of Alaska, Idaho, Oregon and Washington. 3 Kings has professional and experienced personnel that will complete your project in a timely manner, providing reports and documentation necessary to satisfy lenders, and State and Federal regulations.
According to the EPA, "Approximately 552,000 underground storage tanks (USTs) nationwide store petroleum or hazardous substances. The greatest potential threat from a leaking UST is contamination of groundwater, the source of drinking water for nearly half of all Americans. EPA, states, territories, and tribes work in partnership with industry to protect the environment and human health from potential releases." Let 3 Kings Environmental be your trusted partner in decommissioning your UST safely and responsibly.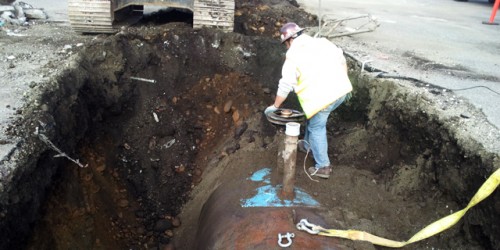 Heating Oil Tanks (HOT's)
Heating oil tank contamination is often overlooked by the majority of property owners. While these tanks may serve the purpose, they can also serve as a significant environmental issue. The most common form of heating oil tank contamination awareness comes from the pending sale of a home. Sales of a home can come to "a stop" just because a tank is found. The cost of taking care of the tanks can exceed the value of a new furnace, and even escalate into the 10's of thousands of dollars.
3 Kings maintains a division that solely concentrates on HOT's. 3 Kings provides complete inspection, assessment and decommissioning of heating oil tanks. From the initial visit through the final clean-up, our goal is to solve the problem and leave your property in the condition in which we found it.
Please contact us for more information