MEET OUR TEAM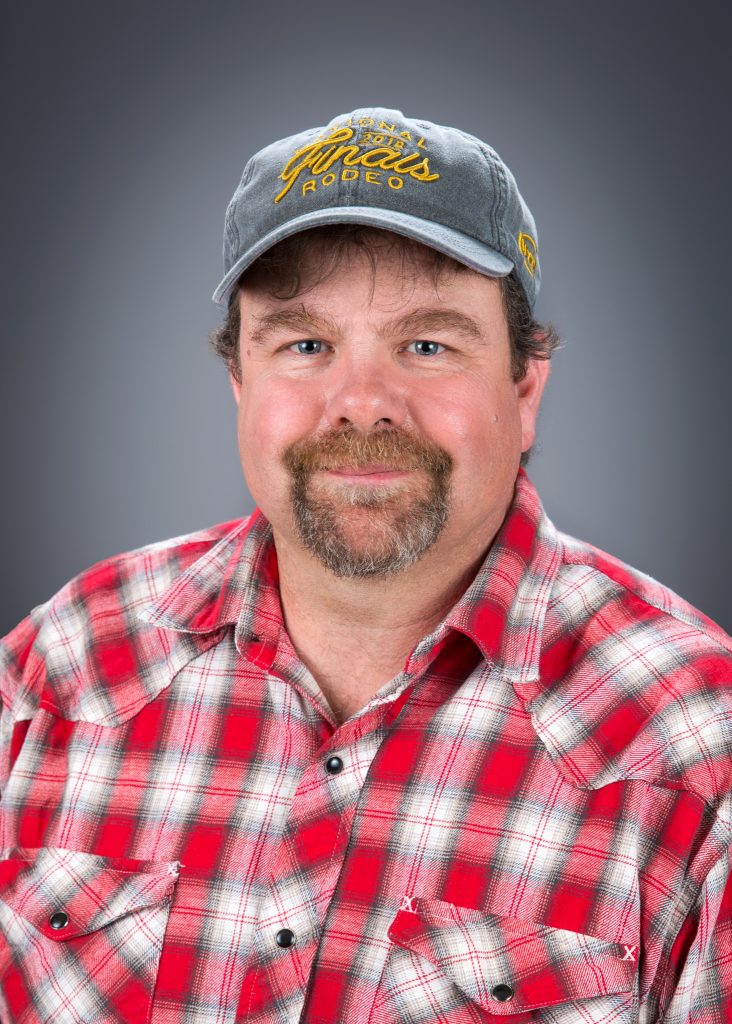 RON KING
Founder & President
Ron has been building his knowledge and expertise in the environmental and construction industry since 1987. Beginning his journey as a laborer and working his way up, he developed a true appreciation for all workers, giving him the unique ability to provide insight through empathy to his employees. In 1994, Ron made the decision to found 3 Kings Environmental, Inc. to make a difference for business owners and our communities. By following three core values: 1. Brutal Honesty, 2. Desire to Succeed, and 3. Do it Right, he has been able to create and maintain a successful business. Ron utilizes his comprehensive knowledge base to provide oversight and direction to all the company teams, which include Civil, Demolition, Environmental, and Asbestos Abatement. His dedication to the business is apparent, but his desire to succeed is not confined to the bottom line. Extending to both his employees and the community, Ron differentiates himself from a boss to a leader. He holds quarterly company conferences, where he encourages all employees to be brutally honest with issues and concerns. During routine on site safety inspections, Ron is consistently ensuring safe work practices and regulatory compliance. His commitment of his career began with the desire to ensure ground water was free of contaminants and that our future generations could enjoy a better environment. He reaffirms this commitment to our youth as a proactive Board member of the Boys and Girls Club, regularly supporting other children's charities, and giving back to the community. When Ron is not working, he shares a love for both his family and the outdoors. He feels most at home when he is at his cabin with his wife and 3 little girls, hiking, skiing, or fishing – he feels fortunate to be able to reside in the Pacific Northwest, where he  can almost always enjoy the snow.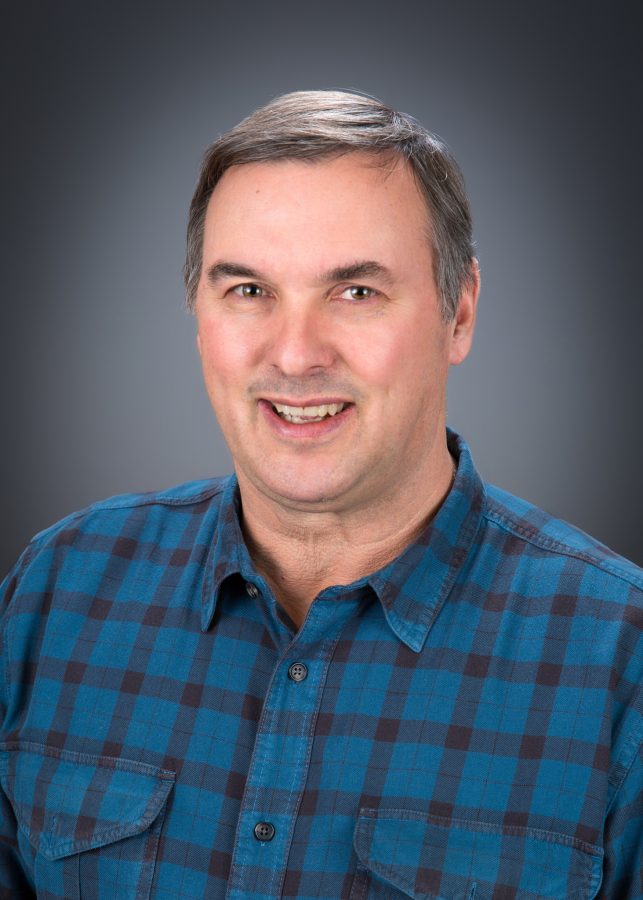 RANDY GOECKE
VP & Equipment Manager
Randy directly contributes to the success of 3 Kings by managing equipment assets for the maintenance and transportation department. His dedication to doing it right and striving to do the right thing ensures equipment operates to standard for dispatch to other divisions. He also ensures procurement of equipment and repairs parts, manages maintenance of company equipment, and maintains departmental budgets. As he manages all shop personnel and truck drivers, Randy believes in having realistic expectations, and that "if you treat your employees like they make a difference, they will" (Jim Goodnight). This belief has assisted him the last 25 years managing professionals. Professionally, Randy supports his dedication to responsibility and accountability in attending the Turbo Leadership Lab; a program designed to encourage higher standards and strengthen morale. Personally, Randy is no stranger to hard work. Raised on a farm in central Iowa, he credits his family for his knowledge, and instillation of hard work ethic and perseverance. These personal values have permeated to his professional life in working through shortcomings or failures. It is through these downfalls that Randy has gained knowledge and experience that makes him invaluable to 3 Kings. Outside of work, Randy enjoys auctioneering for local charities and non-profit organizations, and spending time with his wife and 3 children. His family's favorite activities include boating, college athletic events, and participating in amateur team roping.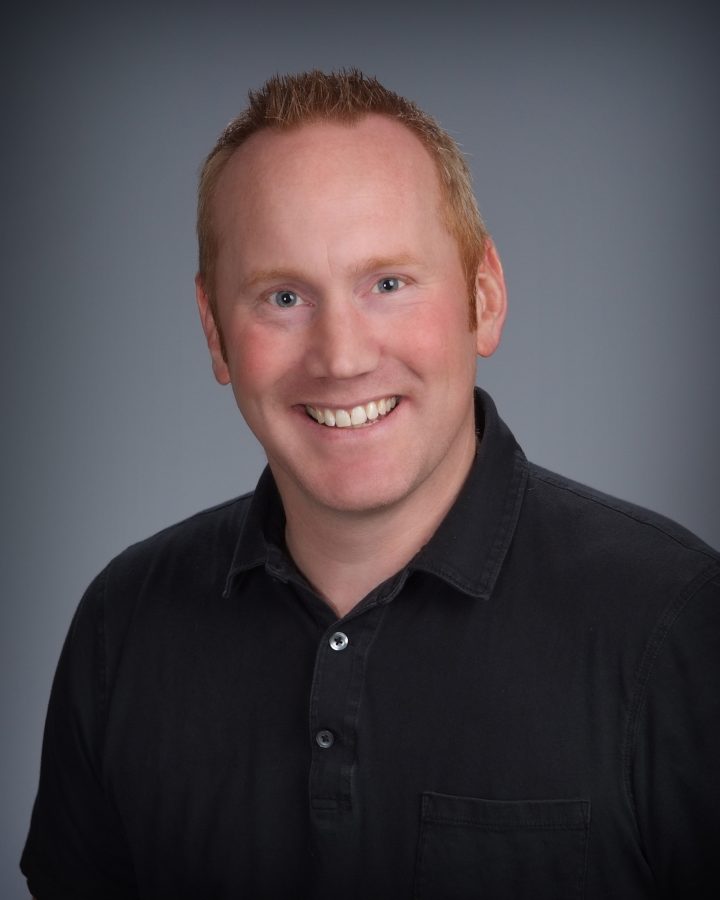 JASON HAWKS
VP & Abatement Team Manager
Jason began his construction journey in 1996 while he was still in high school. In 2000, he was introduced to the Abatement industry by a neighbor. Jason possesses many skills and a vast construction knowledge base – ranging from estimating and budgeting, to scheduling and management of the Abatement Team, and most importantly, ensuring total customer satisfaction. He oversees all projects from inquiry to completion, ensuring full compliance with state regulations and company policies. As an officer and member of the executive team, Jason exemplifies the core values of 3 Kings. Whether completing an analysis of project documentation for simplification, or participating in a quarterly team building exercise, Jason exhibits his dedication and desire to succeed. When he is not actively engaged in bidding or improvement or processes, Jason enjoys participating in mounted shooting competitions with his wife or relaxing at home with the family dogs.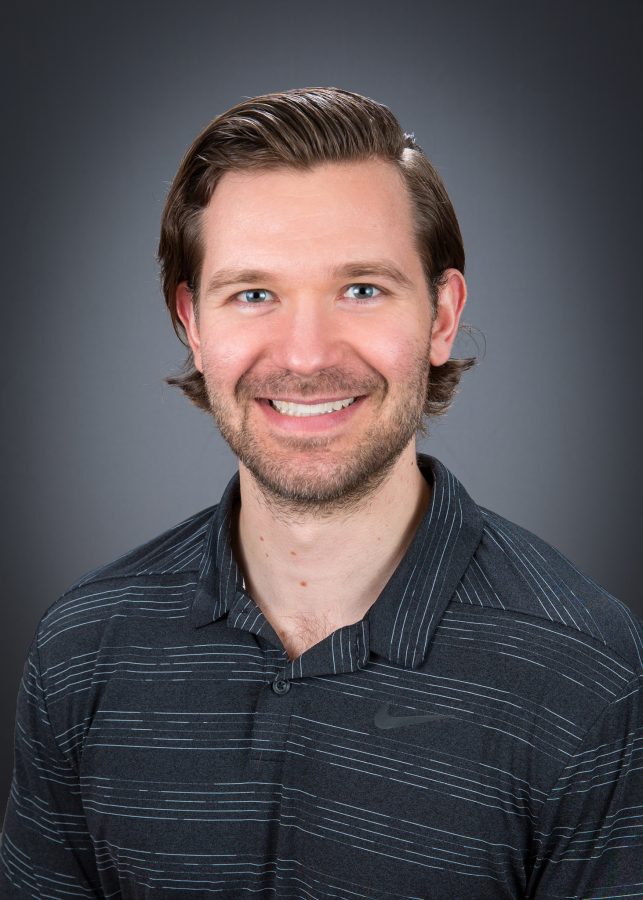 ANDREW TESORIERO
Operations Manager
As the Operations Manager, Andrew ensures that all systems contribute to enhancing the value of 3 Kings. He oversees all operational processes, evaluates company infrastructure, and acts as a dedicated communication liaison between the executive teams' administrative oversight and work completed in the field. With over 10 years of experience in the construction industry, Andrew has procured a vast array of knowledge in the positive identification of dangerous conditions and corrective actions. This has allowed him to provide valuable insight towards implementation of risk mitigation measures during pre-operational risk assessments and on site safety inspections. His commitment to doing right has been an asset both internally and externally. Internally, he ensures that construction industry regulations. Externally, this is demonstrated in the successful completion of projects that preserve the environment and improve our communities. As a transplant to the west coast, Andrew enjoys exploring the wonders of the Pacific Northwest with his family. When he isn't out and about, you can usually find him emulating the core values of Doing it Right and Desire to Succeed at his local Crossfit gym or training for his next triathlon.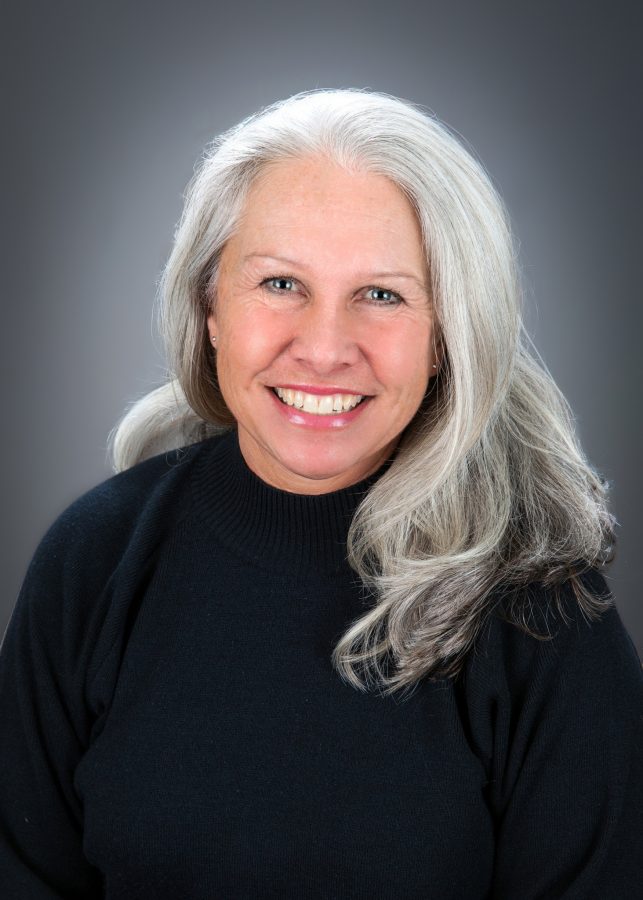 SHIELA MIKLOS
Controller, Secretary & Treasurer
Sheila began her pursuit of knowledge in 1984, and has continued to improve her skills in providing financial support with an emphasis in the construction industry. A member of the Construction Financial Management Association, Sheila demonstrates her true commitment to financial excellence and a philosophy of lifelong learning. This commitment to learning has contributed to her high level of regulatory knowledge, resulting in policies and development, improvement, and rebuilding, her desire to succeed and do it right has ensured continued compliance with federal and state laws. Additionally, she encourages a culture of safety at 3 Kings by managing interactions with Worker's Compensation, investigation of claims, and pursuing education through SWCA Retro Program that focuses on safety and improvement. Sheila strongly believes in the philosophy of working hard to play hard. When she isn't crunching numbers for 3 Kings, she has a strong passion for the outdoors and equine industry. If she isn't at their beach property digging for clams, she is most likely spending time with her horses. From developing their mannerisms and rideability to jumper discipline competitions, Sheila has developed a love for horses that cannot be mistaken.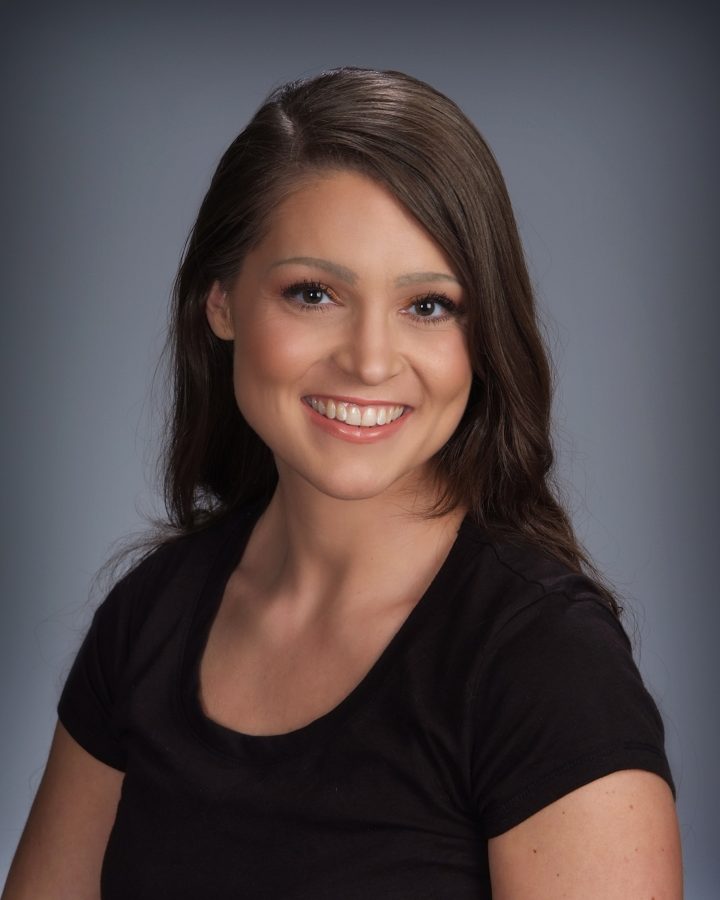 EMILY WEISS
Office Manager
Emily manages the office at our Sumner, WA location. She is responsible for tracking employee training and certification records, ensuring regulatory compliance for applicable clean air agencies and departments, and maintaining the Asbestos Team job documents. Emily came to 3 Kings with 9 years of service in the Army as Military Police. This unique perspective has allowed her to maintain a standard of excellence regarding regulatory compliance and client interactions. She streamlined the proposal and job processes, creating better interoffice communications. This resulted in more timely response times to clients, ultimately ensuring complete satisfaction from proposal to project completion. She firmly believes that individual success and company success are intertwined; this is represented in her consistent personal growth and participation on several teams, including the Asbestos Abatement Team, Administrative Team, Marketing Team, and the Safety Committee. Not restricted to the Abatement Team, she consistently assists other teams in the preparation and execution of their projects, expanding her skills and abilities. Although Emily comes to 3 Kings as an Office Manager, her short term goal is to transition to a Project Estimating role, with long term aspirations as a Project Manager. Outside of work, Emily enjoys spending time with her son and two dogs; any time spent relaxing is well worth it.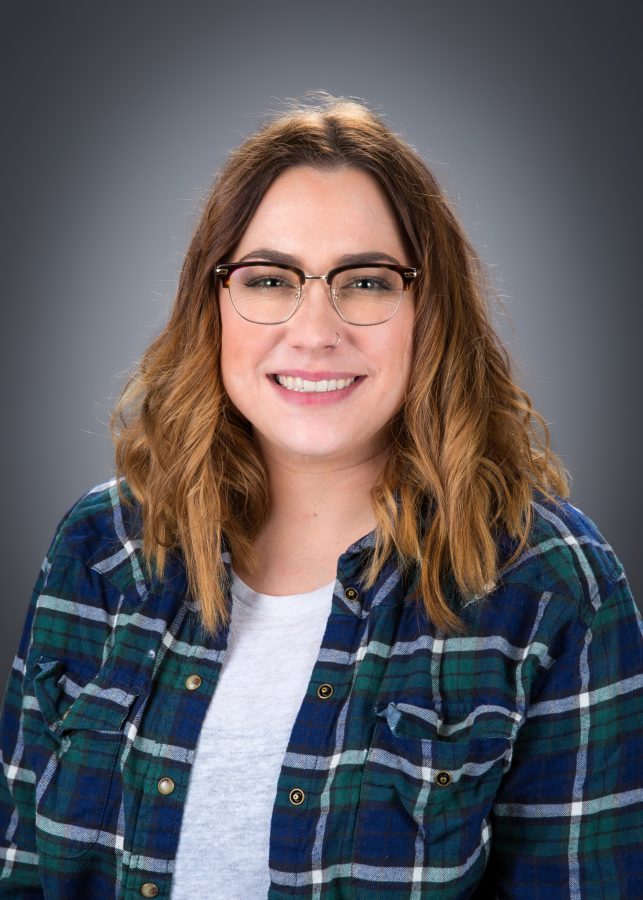 ADRIANNA YUGOVICH
Estimating & Contract Coordinator
Adrianna ensures project efficiency and accuracy from initial bid to contract execution. In support of all Project Managers and their teams, she coordinates with subcontractors to satisfy project specifications and maintains project qualification compliance through executed contracts. As a dedicated member of our Marketing Team, Adrianna has utilized her creativity and organizational skills to improve our online presence and website performance. As a member of the administrative team, Adrianna acts as a liaison between teams and potential clients; responsible for client identification and executed service agreements. Adrianna's role and belief in 3 Kings core values have assisted her career expansion. She takes pride in all tasks and responsibilities, regardless of scale and seamlessly produces an outstanding finished product with her consistent ability to go above and beyond. Her desire to succeed and brutal honesty creates an environment that fosters personal and professional growth for her and others. Outside of work, she enjoys spending time with her daughter at the beach, hiking, roller skating, or on the field playing softball.
DENNIS ANNOTTI
Civil Team Project Manager
Combining over 25 years of experience with a bachelor's degree in Civil Engineering, Dennis is a force to be reckoned with. As a Project Manager, he is responsible for negotiating subcontracts and providing consistent communication with his team to ensure jobs remain on schedule and within projected fixed budgets. His broad background in construction contract scenarios, including design-build, cost plus fixed fee, and hard bid, have allowed him to increase industry knowledge while building successful business relationships with clients such as ODOT, UDOT, a multitude of Pacific NW local municipalities, FHA, Army Corps of Engineers, USFS, McDonalds, Walgreens, and Walmart. As a 3rd generation contractor, you could say the construction industry was written in the stars for him. He enjoys all aspects of the civil division, but some of his career highlights include extensive site improvements, marine docks and breakwaters, utility projects, extensive structural concrete, fish ladders, fish hatcheries, bridges, parks and nature trails. As a veteran of the United States Coast Guard, Dennis appreciates hard work and possesses a high level of integrity that solidifies his exceptional working relationships with owners, architects and engineers. When Dennis is not at work , he enjoys the outdoors and spending time with his family. You can almost always find him on the ocean, in the mountains, or at his workbench hand cutting dovetails for his next woodworking project.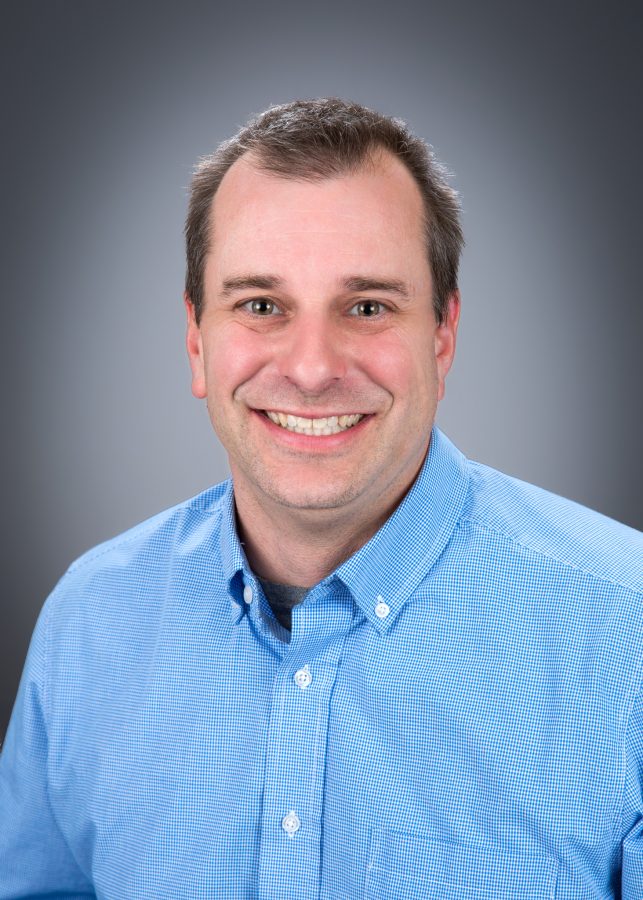 BRETT MACDONALD, R.G.
Environmental Team Leader
Brett is the Environmental Team Leader and Project Manager at 3 Kings Environmental, Inc. Working as an environmental professional since 1997, Brett specializes in environmental risk assessments, regulatory agency compliance and Underground Storage Tank projects. As a Registered Geologist with the States of Oregon and Washington, Brett has completed hundreds of projects, ranging from residential home heating oil decommissioning projects to complex cleanups and risk assessments on large-scale industrial and municipal facilities. One of the most challenging and satisfying projects involved completing simultaneous cleanups at multiple sites as part of the Tacoma Smelter Plume cleanup on time and under budget. At 3 Kings, core values mirror what Brett brings to the office each and every day. For Brett, it is important to provide professional, cost-effective and timely service while strictly adhering to regulatory agency guidelines. Additionally, he strives to assist clients in difficult situations, eliminate the stress environmental issues can cause, while providing a transparent bidding process. Brett is a married father of two who enjoys skiing, hiking, golf and rock hounding. One of the most exciting and memorable times of Brett's life involved traveling the United States in 2016 with his whole family. This 18,000 mile journey over 38 states, provided Brett and his family the unique opportunity to see the immense size, exceptional diversity and true beauty that our wonderful country offers.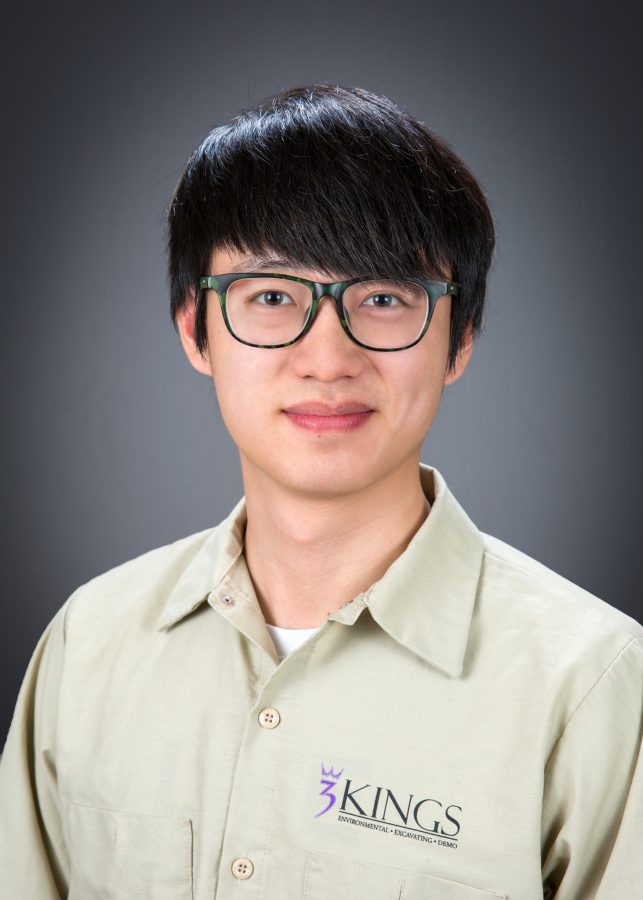 YUNWEI DAN
Civil Team Project Engineer
As Civil Team's Project Engineer, Dan is responsible for daily project tracking, field verification, and bid assist. Additionally, he manages all project paperwork which includes submittals, change orders, time cards and invitation for bids. Dan internalizes the core values at 3 Kings and maintains strong self-motivation. Always pursuing greater knowledge and experience, Dan achieved a master's degree in Civil Engineering from New York University. this lends itself to his rich theoretical knowledge of buildings, dams, bridges, roadways, and foundation obtained during college projects. Dan has a strong desire to succeed and is a fast learner, creating efficient systems and organizational processes. Besides the work, Dan likes sports such as snowboarding, basketball and swimming.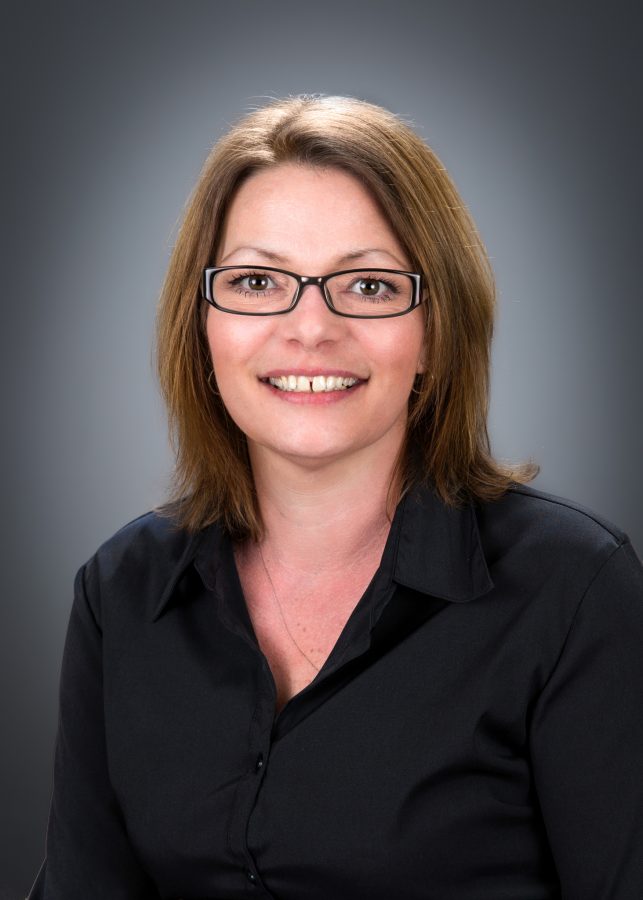 TIFFANY FIELDS
Demo Project Engineer
Tiffany ensures company compliance applicable to Human Resources and Payroll. She is committed to excellence as she monitors each project from beginning to end and ensures things are done right pertaining to permits, project specifications, and daily documents. Her dedication to the company shines through in the analysis of each project to track costs in comparison to rates of production. One of her main professional accomplishments has been to complete TURBO Leadership Program in conjunction with raising two small children. Tiffany has a "can do" attitude, and perfectly emulates 3 Kings core values. She believes that anything can be accomplished in striving to "Do It Right" and having a "Desire to Succeed." For Tiffany, it is not just about what can be gained, but achieving satisfaction through a job well done. "Brutal Honesty" is something Tiffany takes to heart; acknowledging that there is always room for improvement and admission of fault can be difficult, but necessary. This is the only way in which someone can truly grow. Personally, Tiffany places great importance on spending time with her family. They enjoy riding their quads in the sand in Coos Bay, OR, and traveling with the family dogs.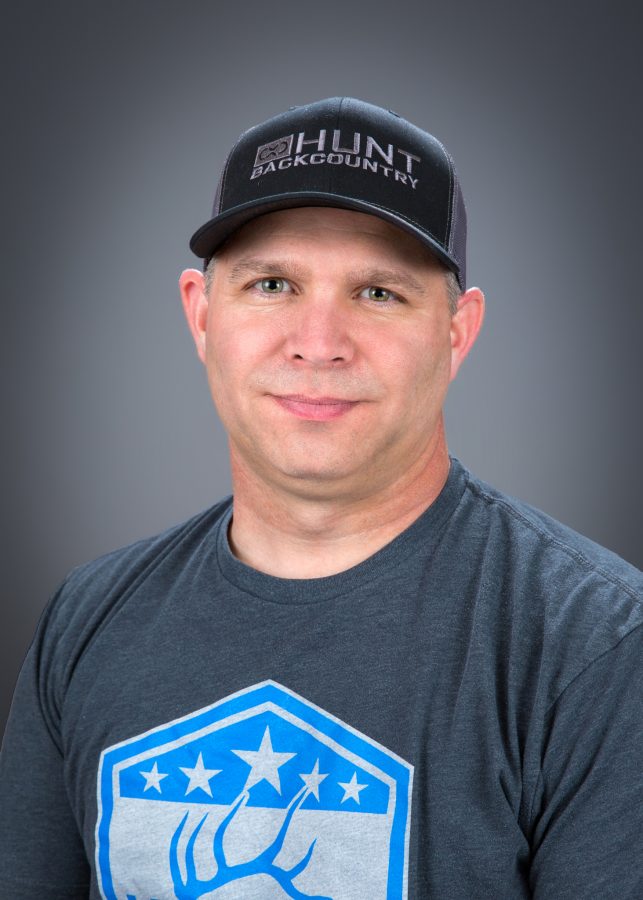 JASON JACOBY
Demolition Team Manager & Estimator
Jason manages the demolition team and is responsible for all estimating and oversight of demolition projects. Starting out as a Demolition Equipment operator at 3 Kings in 2001, Jason moved from the field and into the office in 2015 as an estimator and project manager – a decision made based on his commitment to excellence and his desire to succeed. HIs consistent proven ability to perform is represented as he provides projects for his team that are both profitable and enjoyable, while building team camaraderie. Jason is passionate about demolition because no two projects are ever the same, and something old or dysfunctional is replaced with something new and useful. When Jason isn't knocking things down, the outdoor life is usually calling his name. He can almost always be found camping with his family, or hunting and fishing.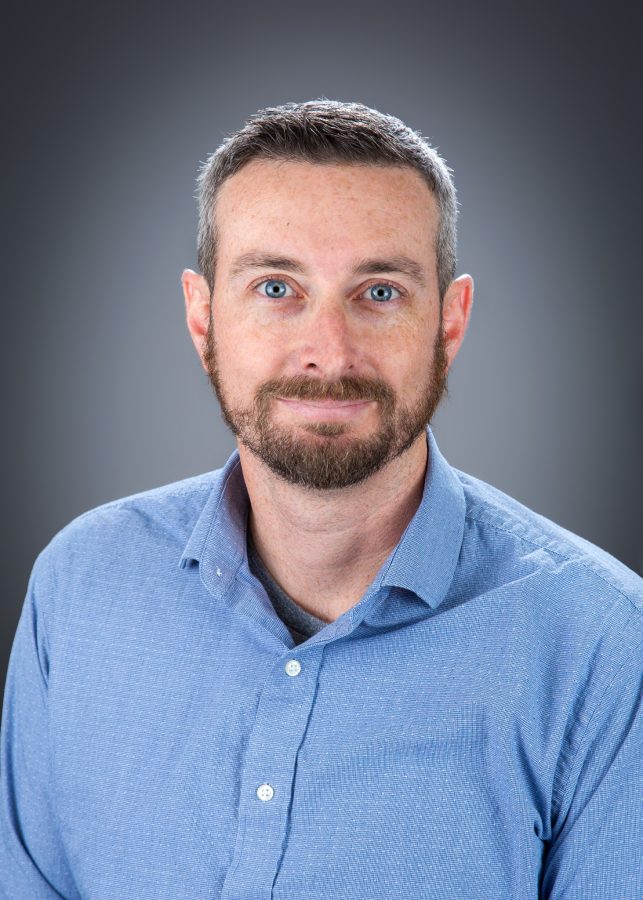 JESSE READE
Heating Oil Tanks Manager
Jesse oversees the Heating Oil Tank decommissioning process from initial inquiry to final report. As the sole point of contact for potential and current clients, regulatory agencies, and industry professionals, he must maintain a high level of professionalism and ability to do it right. His expanse of knowledge is beyond compare, and Mr. Reade has provided a superior level or service on projects ranging from an accidental household oil spill to large public works projects. A viable asset to 3 Kings, Jesse combines his educational background in Environmental Science with his professional experience working on projects with international consulting firms in Florida, Georgia, Virginia, Oklahoma, Texas, North Carolina, South Carolina, Washington and Oregon. The core values of 3 Kings resonate with Jesse, especially "Desire to Succeed." During his employment with 3 Kings, he has provided support to all teams and divisions; based largely on the belief that while individual success is important, equally important is the philosophy that we win as a team. Outside the office, Jesse can be found racing one of his many bicycles or playing ice hockey.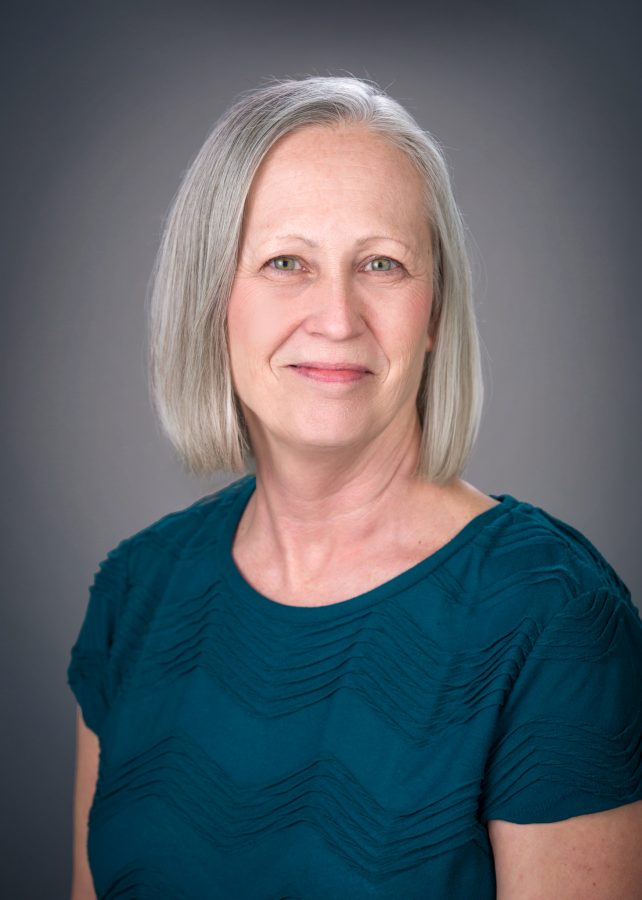 SHARON HAYES
Assistant Controller
Sharon loves crunching numbers and helping people. She ensures employees and vendors are paid on time, and maintains company records compliance. Her desire to learn and grow is prevalent both in her consistent ability to take on new and exciting responsibilities at work, as well as at home with her family. Relocating from Georgia, Sharon has a unique appreciation for the Northwest and all it has to offer. She loves spending time with her family kayaking and exploring the outdoors.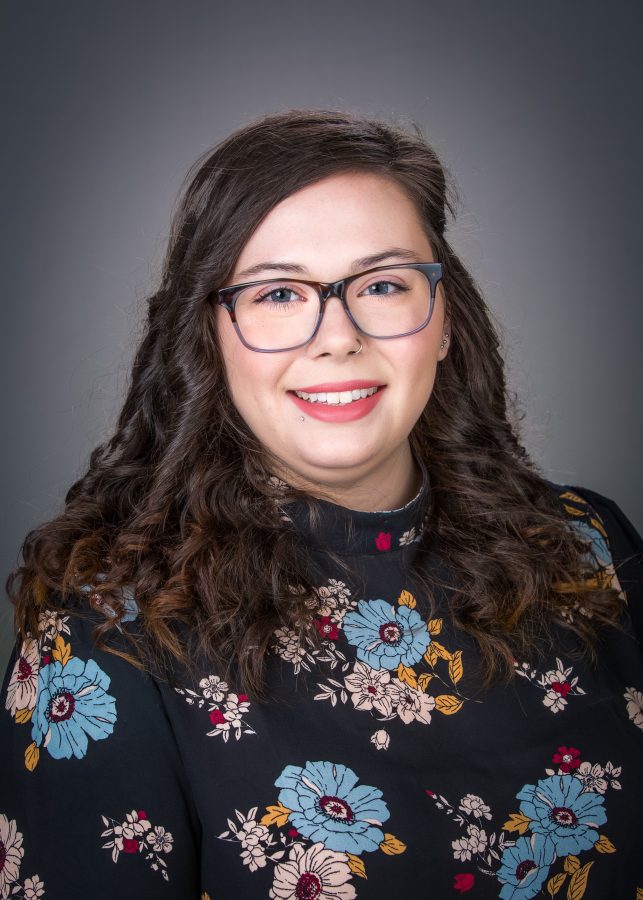 KRISTA BRYANT
Receptionist & Administrative Assistant
Krista is our first point of contact – "the gatekeeper" of 3 Kings. She is always willing to lend a helping hand, while performing multiple duties simultaneously. A master of multitasking, she answers inquiries for service, provides technical assistance when setting up phones and tablets, and maintains records compliance with a thorough filing system. Krista will always greet you with a smile and bring a positive presence to the workplace. She prides herself on a willingness to learn and a commitment to doing her best. Krista brings a wide range of skills and abilities to 3 Kings including a background in customer service and studies in criminal justice. This has given her the ability to understand and empathize with clients and coworkers, and has given her a sense of compassion, emotional intelligence, and a high level of honesty and integrity. Her favorite part of her role as an administrative assistant is the opportunity to learn about all the different teams, giving her a unique perspective on how to appropriately provide support while increasing her industrial knowledge base. This pursuit of knowledge and a love for learning has contributed to her goal of eventually finishing her bachelor's degree in social science with a minor in psychology. When not working or furthering her education, Krista enjoys relaxing with family and friends or chasing down her twin Siamese cats. Whether catching a movie or enjoying the beautiful views at Moulton Falls, Krista takes advantage of everything her recent relocation has to offer.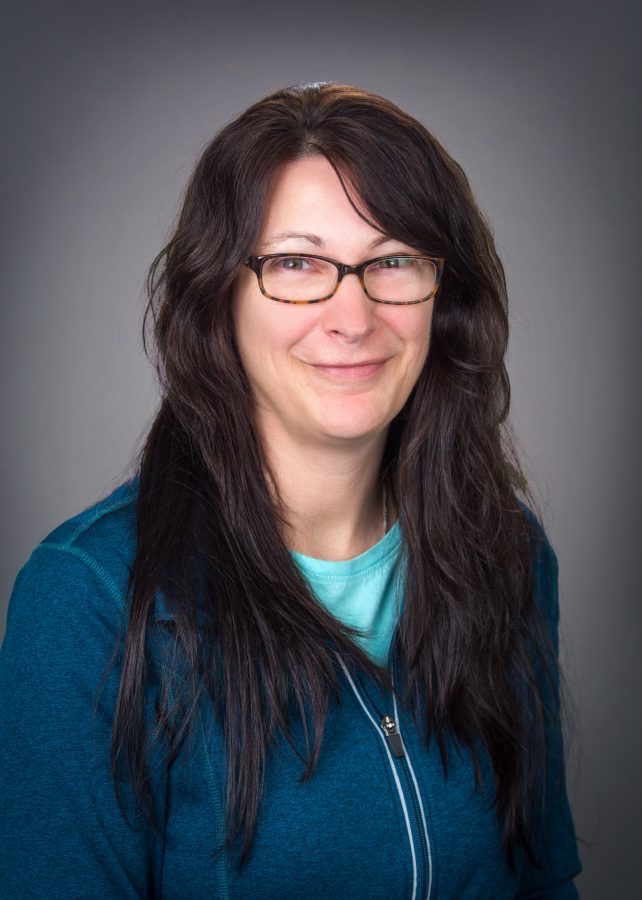 HEATHER WILMOT
Inventory Supervisor & Asset Manager Assistant
Heather maintains and tracks company inventory for 3 Kings, ensuring that field personnel have supplies that they need. As a member of the administrative support team, Heather strives for exemplary service with a smile, and lives by the company core values. Whether managing employee timecards or assisting with fleet dispatch and tracking, Heather is "Doing it Right." Her "Desire to Succeed" makes her a valuable team asset in managing DOT compliance pertaining to records and daily documentation. In her spare time, she can be found planting flowers and trees on her property, or enjoying the outdoors boating and camping with her family.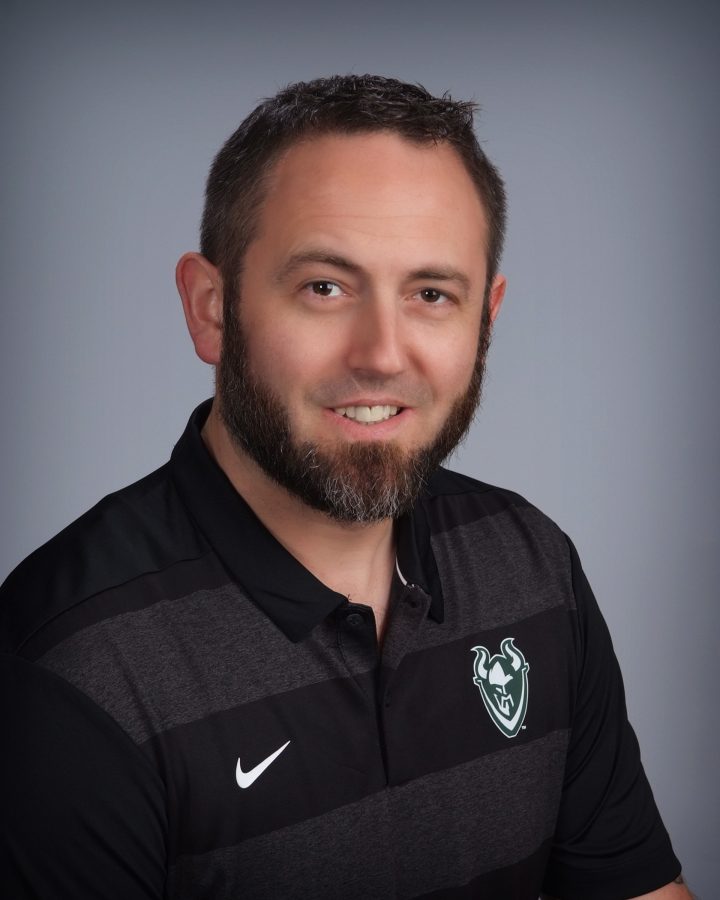 JON ISAACSON
Abatement Team Project Manager & Estimator
Jon assists clients in identification and mitigation of hazards. Whether it is the ever popular popcorn ceiling adornment that is hindering a renovation, or miles of vinyl floor tiles, Jon enjoys providing a solution. Jon has been both the mentee and mentor throughout his career and uses previous projects and experiences as a means for growth and expansion of knowledge. His belief in the Desire to Succeed and commitment to Doing it Right go hand in hand; we succeed when our clients know they can trust us to consistently do things the right way and to make things right when mistakes are made. Outside of work Jon enjoys spending time with his family, discovering new places, and playing soccer.